Absolutely Plastered provide the most efficient and locally recommended Top Quality Plasterers, who service the Dorset and Hampshire area.
Plastering is our business and we can supply Plasterers in Bournemouth, Plasterers in Poole and Plasterers in Christchurch, in fact Plasterers covering the whole area of Dorset and Hampshire.
We are proud to deliver nothing but the highest class of service for your Plastering in Bournemouth, your Plastering in Poole and your Plastering in Christchurch and no job is too small for Absolutely Plastered to undertake throughout the whole of Dorset and Hampshire.
We Plaster Anything
All Aspects of Plastering including:
Plastering
External Rendering
Dry Lining
Floor Screeds
Tacking
Artex over Skims
Pebble Dashing
Coving
Loft Conversions
Extensions
K Rend
We can Guarantee
Absolutely Plastered guarantee to provide all customers with the following:
First Class Plastering Service
Quality Workmanship
Reliable, Clean and Tidy
Friendly and Efficient
Free Competitive Quote
Happy to give customers recommendations
Satisfaction Guaranteed
Tradesmen Liability Insurance
Plastering all over the Areas of Dorset and Hampshire
Absolutely Plastered is run by David who will go where plastering needs to be done, so call now for your FREE QUOTATION
Dorset
Hampshire
Christchurch
Ferndown
Bournemouth
Poole
Southbourne
Verwood
Winton
Broadstone
Mudeford
Ringwood
Moordown
Canford Heath
Highcliffe
West Moors
Charminster
Canford Cliffs
New Milton
Poulner
Northbourne
Corfe Mullen
Plasterers Bournemouth Plasterers Poole Plasterers Christchurch Plasterers Dorset Plasterers Hampshire
Rendering Bournemouth Rendering Poole Rendering Christchurch Rendering Dorset Rendering Hampshire
Kitchens Living Room Lounge Bedrooms Bathrooms Garages Home House Commercial Properties
plastering artexing render coving rendering cove artex floor screed k rend plaster plasterers screed dry lining interior exterior ceiling artex ceiling coving flat walls cracked plaster blown plaster plaster falling off old houses skimming artex over skim re-skimming tacking pebbledashing plastering in bournemouth poole and christchurch commercial plastering residential plastering swimming pools rendered loft conversions extensions refurbishments re-plastering flat walls interior exterior locally based in bournemouth experienced plasterer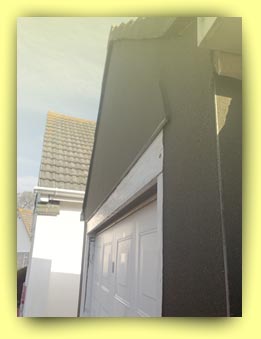 Although Absolutely Plastered are a local Plastering company covering Bournemouth, Poole and Christchurch we will travel to where all Commercial and Domestic Plastering needs to be done, the size of the work involved is no problem to us.
We are more than happy to send Absolutely Plastered top class Plasterers to fill a small patch or to tackle water damaged Plaster or repair any Plaster cracks in any area of your home.
Absolutely Plastered will render and plaster to a brand new finish. We can revive old plaster on walls and ceilings and plaster over artex. Outside we will repair old blown render and produce a top quality finish to your exterior walls. From small plastering repairs to complete re-plaster and rendering of houses... We do it all !
So whether you are Plastering your new extension, loft conversion or revamping old walls and ceilings our Plasterers in Bournemouth our Plasterers in Poole and our Plasterers in Christchurch or any area of Dorset and Hampshire will be there for all your Plastering needs.
Absolutely Plastered
(Plastering in Bournemouth, Poole and Christchurch, Dorset and Hampshire)
Project Management
We can project manage any refurbishment of your property from the very beginning right up to the 'ready to paint' stage.
K Rend

Absolutely Plastered now also use K Rend, a type of silicone plaster, which incorporate silicone water repellents as an important part of the cement based render system. This allows water vapour to pass through and lets the surface underneath breath. K-Rend have an attractive range of one coat applications which is plastered directly on to the surface.
The K Rend product range includes various textured finished renders, dry dash receivers, roughcast, base coats and brick effect render. The beneficial aspect is that the render is applied in the colour required, so does not need extra painting; it is water repellent, allowing the structure of the building to breath. It has long lasting qualities with low maintenance and provides a fantastic natural looking finish. For more details call David at Absolutely Plastered.
K Rend Bournemouth, K Rend Poole, K Rend Christchurch, K Rend Dorset, K Rend Hampshire
Free Plastering Advice
If you are embarking on any major plastering projects and have any doubts about what you are about to do please call David for free advice about all aspects of plastering and rendering both inside and outside the home.
Now covering Southampton
Absolutely Plastered are pleased to announce that we will now be covering in and around the area of Southampton.
"If your home needs plastering then be sure to get absolutely plastered with David."